Last week, I have been bugging hubby to work on our taxes. I am just concern doing it as early as we can because we filed for an extension. I just don't want "beating the deadline" as hubby probably was thinking to do. Well, finally last week, I was able to let hubby work on it :).

And of course, if hubby works, everything is a mess. Here are the photos of evidences: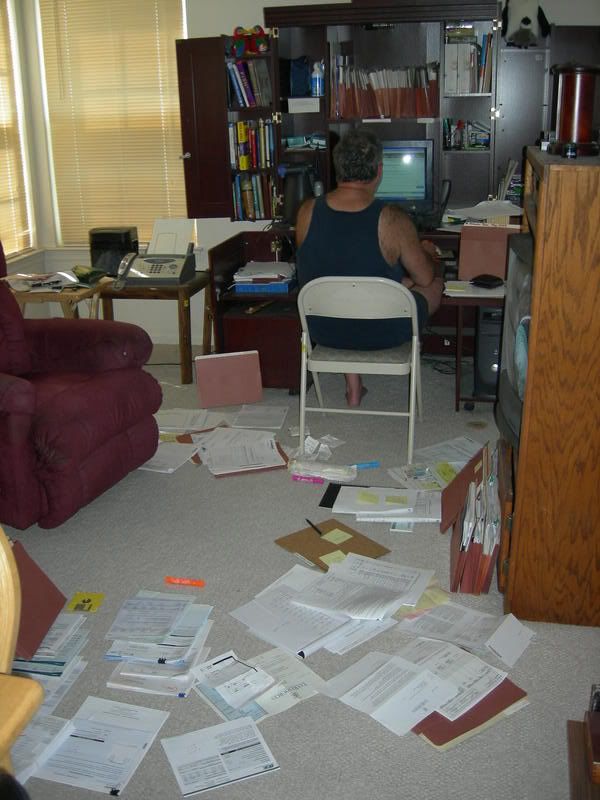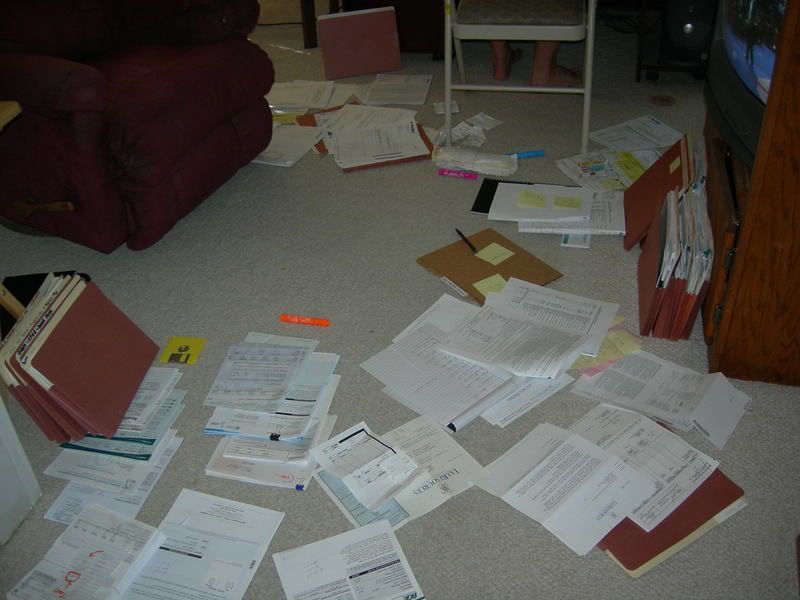 I offered my help if there is anything I could do but he said he'll be fine. The thing is a bit complicated for me which I agree because I don't know much about it lol! I am unemployed and he is employed, so he is pretty much familiar on how things are being done.

Before we left for Florida, he was able to finish it...yey! good job beloved! By the time we get back it's my turn to work on the immigration papers for my removal of conditional status for my permanent residence and get my 10 years green card :). God willing we'll be able to submit it next week as well.